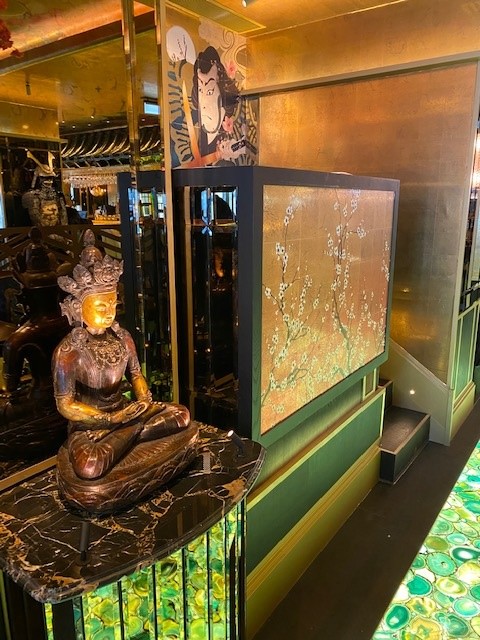 Fileturn creates an amazing interior at The Ivy Asia Guildford
Apr 25 2022
Having worked on 4 Ivy Brasserie restaurants previously, Fileturn were delighted to be awarded two Ivy Asia schemes - Guildford and Brighton. The Guildford site went live last month and has certainly lived up to the Pump House Design brief to create an interior that would 'excite guests from the moment they step inside.'
Backlit pink onyx flooring on the ground floor, ceilings awash with a dramatic artistry of dragons and Japanese-inspired murals on the walls.
Upstairs, the show continues, with bright green backlit onyx flooring offering the perfect uplighter to the full-height blossom trees dotted around. There are also giant statues of samurai warriors and oversized vases filled with plumes of autumnal foliage.
Fileturn created this stunning interior from an empty shell. The scope of works included structural steelwork alterations, installation of a new central feature staircase and back of house stairs, a new commercial kitchen, acoustic ceilings and full M&E and joinery installations.
All in all, the images speak for themselves, a wonderful project with wonderful results!