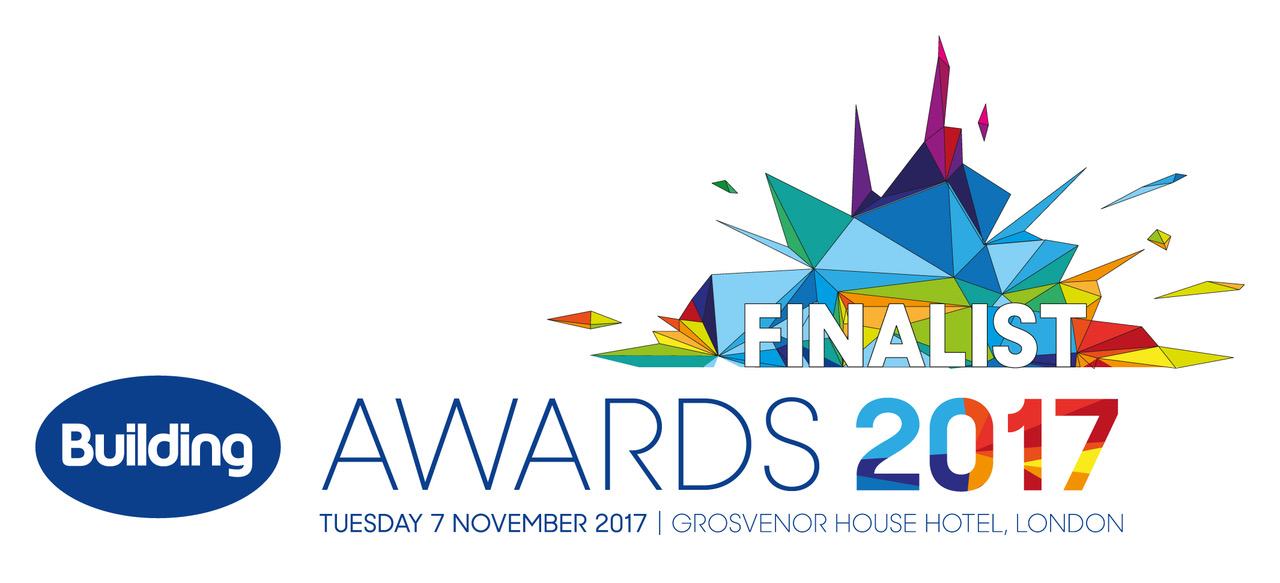 Fileturn shortlisted for Specialist Contractor award
Aug 01 2017
We have been shortlisted in the Specialist Contractor of the Year category at the 2017 Building Awards, run by Building magazine. This recognition is for our work on the Doubletree by Hilton in Kingston upon Thames and puts Fileturn on a platform with other long established contracting companies.
The Kingston Doubletree project was a new shell and core building with eight floors handed over for us to undertake the complete fit-out to form a new Doubletree Hotel. Each floor boasts 23 bedrooms, all beautifully styled, with decorations, furniture and fittings of the highest standard. The third floor was extended to make six rooms into suites and we also completed the showpiece reception, bar and restaurant with theatre kitchen. Service features included lifts, a plant room on the roof, a unique heat recovery system, all mechanical and electical installations, signage and lighting inside and out.
The works took 48 weeks at a total cost of just over £12m. This was an opportunity for us to show what Fileturn can do and we are proud and delighted to have been recognised for our work by being shortlisted for the prestigious Building Award.