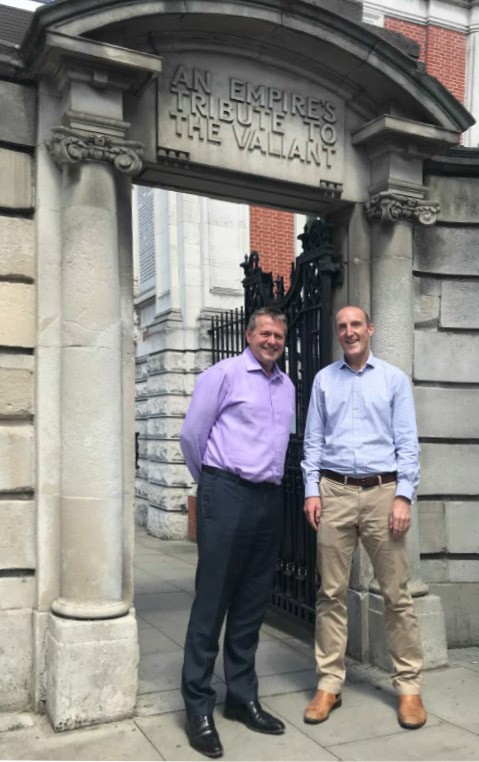 Fileturn to support Stoll in its work for vulnerable Veterans
Aug 13 2018
Fileturn is proud to announce a new partnership with The Sir Oswald Stoll Foundation (Stoll), the leading provider of supported housing to vulnerable Veterans.
The charity, based in Fulham, provides affordable, high-quality housing and support services to over 600 people each year and enables vulnerable and disabled Veterans to lead fulfilling, independent lives. Originally founded to care for Veterans of the First World War, today Stoll caters for Veterans from the Armed Forces.
For the last couple of years, our Chairman, Andrew Hart, has been assisting Stoll in an advisory capacity to the Chief Executive and Board of Trustees, in respect of specific ongoing developments and latterly in the wider role as a member of The Development Committee.
Andrew assisted as client representative during the 18 month development of 34 new apartments for the service personnel in Aldershot, which was opened last month by Stoll's Patron, HRH The Countess of Wessex. He is also working with the team on a much larger development of more than 100 apartments in Fulham, just next door to the Chelsea football ground, which forms part of the upcoming redevelopment of the Stadium. This has been in the news and was recently given the go-ahead by The Mayor of London.
"I have seen the difference the support Stoll gives to returning victims of conflict," says Andrew. "For this reason I have decided to offer further help to the charity by partnering with Stoll as Fileturn's chosen charity partner. As a corporate sponsor we are committing to provide funding to Stoll on a monthly basis and to support its fund-raising activities throughout the year.
"If we can gather support from our supply chain partners, there may also be opportunities for us to help with upgrades in some of the Veterans' accommodation or the public areas of the housing scheme in Fulham. I would like to stress, however, that in accordance with governance procedures, Fileturn shall NOT undertake any paid contract work for Stoll."
Andrew will also continue as a member of the development committee to offer advice and help where he can.
To kick start the partnership, Fileturn is the nominated supporter of the Stoll Summer Fair, which takes place on Saturday 8th September between 12pm and 5pm at the historic Stoll Mansions in Fulham Road. Entry is free but there is a suggested donation of £3 per person.
If you would like a stall at the Stoll Summer Fair, or your business would like to donate and support Stoll's work with the Veterans' community, contact the Stoll fundraising team: fundraising@stoll.org.uk
For more information about Stoll, visit www.stoll.org.uk